Forkliftparts
Mast parts
Electric
on manufacturer
Pallet truck parts
Wheels
Loadrollers
on manufacturer
Rough terrain equipment
Telehandlers
Lighting
Body work
Sweeper parts
Brushes
Vacuum motors
on manufacturer
Engine parts
Exhaust
Filters
on manufacturer
Aerial equipment parts
Joysticks
Hydraulic parts
on manufacturer
Trailer parts
Universal body parts
Lighting
Car trailer parts
Earthmoving equipment
Seats
Spark Arrestors
on manufacturer
Electro parts
Battery accessories
Hour meters
Switches
Workshop
Assortment boxes
Cleaning and maintenance
Lubricants
News
The Spareparts-shop.ie online shop, with a range of 90,000 spare parts, has been open for business i..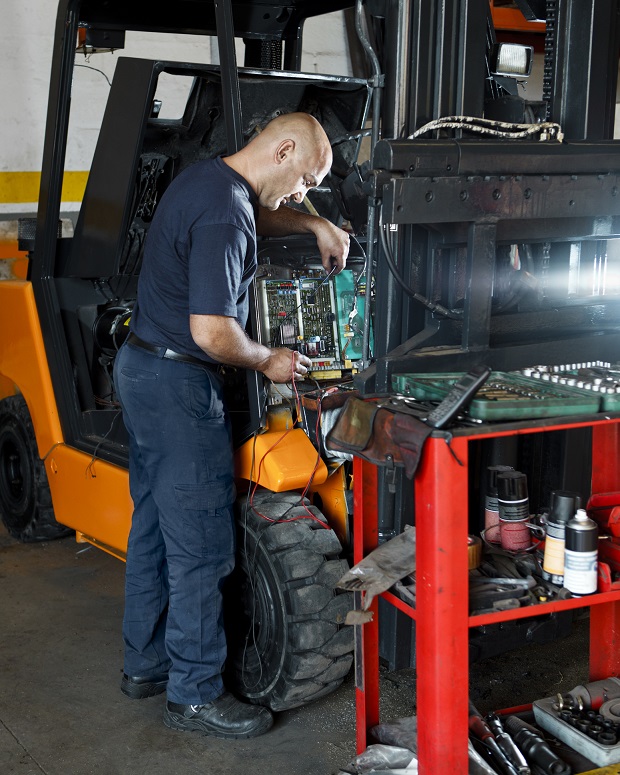 Looking for spare parts for your machine or vehicle?

Spareparts-shop.ie offers 90,000 different spare parts online in the web shop for:

Warehouse equipment forklift trucks, electric lift trucks, reach trucks, pallet trucks
Engine parts diesel, gasoline, LPG, filters
Cleaning equipment sweepers, scrubber
Aerial equipment booms, lifts, tail lifts
Trailers lighting, car trailers, body parts
Tractors linkage parts, work lights, mudgards
Earthmoving equipment spark arrestors, sealkits, windows
Workshop bearings, oilseals, assortment boxes

Partenzo spare parts
Many of the spare parts we offer are brand-specific and thus suitable for a particular brand of vehicle or machine. We also sell spare parts suitable for several brands of vehicles or machines, so-called universal spare parts. We offer the universal spare parts under our house brand Partenzo.
Partenzo spare parts are high-quality spare parts for industrial vehicles and machines.

Couldn't find what you're looking for?
Take advantage of our huge database with parts drawings for forklifts, pallet trucks, sweepers etc.

=> Submit a request form or fax or call us (016972584) and receive a quote, usually on the same business day.

Avoid unnecessary downtime: we can deliver 600,000 different parts to you within 48 hours.

Ask us what part will fit in your vehicle!

Parts delivered all over Ireland!
Spareparts-shop.ie doesn't supply original parts for the following brands:
Advance, Agria, Ahlmann, Akkerman, Alto, American Lincoln, Atlas, Atlet, Belarus, Bema, Bobcat, Bolzoni, Bosch, BT, Bulli, BV Vestergaaard, Carraro, Case IH, Case, Caterpillar, Chrysler, Claas, Clark, Comac, Continental, Crown, Cummins, DHollandia, Daewoo, David Brown, Deutz, Doosan, Dulevo, Ecolift, Fendt, Fenwick, Fiat, Fiat Allis, Fiat Hitachi, Fiat Kobleco, Fiorentini, Ford, Fritzmeier, G.M., Gehl, Genie, Giant, Grove, Hako, Halla, Haulotte, Hino, Hitachi, Hürlimann, Hyster, Hyundai, Isuzu, JCB , JLG, John Deere, Jungheinrich, Kalmar, Kärcher, Kentruck, ,Kia, ,Kobelco, Kramer, Kubota, Lafis, Lamborghini, Landini, Liebherr, Linde, Manitou, Massey Ferguson, Mazda, McCormick, MEC, Mecalac, Mercedes, Merlo, MIC, Mitsubishi, Moxy, Multicar, Neuson, New Holland, Nielsen Holst, Nilfisk, Nissan, OM, Pel Job, Perkins, Peugeot, Powerboss, Pramac, RCM, Redrock, Renault, Rocla, Same, Samsung, Saxby, Schaeff, Schäffer , Skyjack, Snorkel, Steinbock, Steyr, Still, Takeuchi, Tennant, Terex, Thaler, Thomas, TCM, Tielbürger, Toyota, Tuchelen , Uni-Loader, UpRight, Valtra, Volvo, VW, Wagner, Waukesha, Weidemann, Yale, Yanmar, Zetor, Zettelmeyer, ZF
Names of OEM-manufacturer (including those not mentioned above), article descriptions and part numbers are for reference only.